The Hyundai Elantra has frequently earned a top spot among its rivals in the compact sector, and the 2018 Elantra continues to impress. As Edmunds reviewer Will Kaufman puts it, the 2018 Elantra offers plenty of "upscale features at an agreeable price." Let's take a closer look at why the critics have become smitten with Hyundai's newest sedan.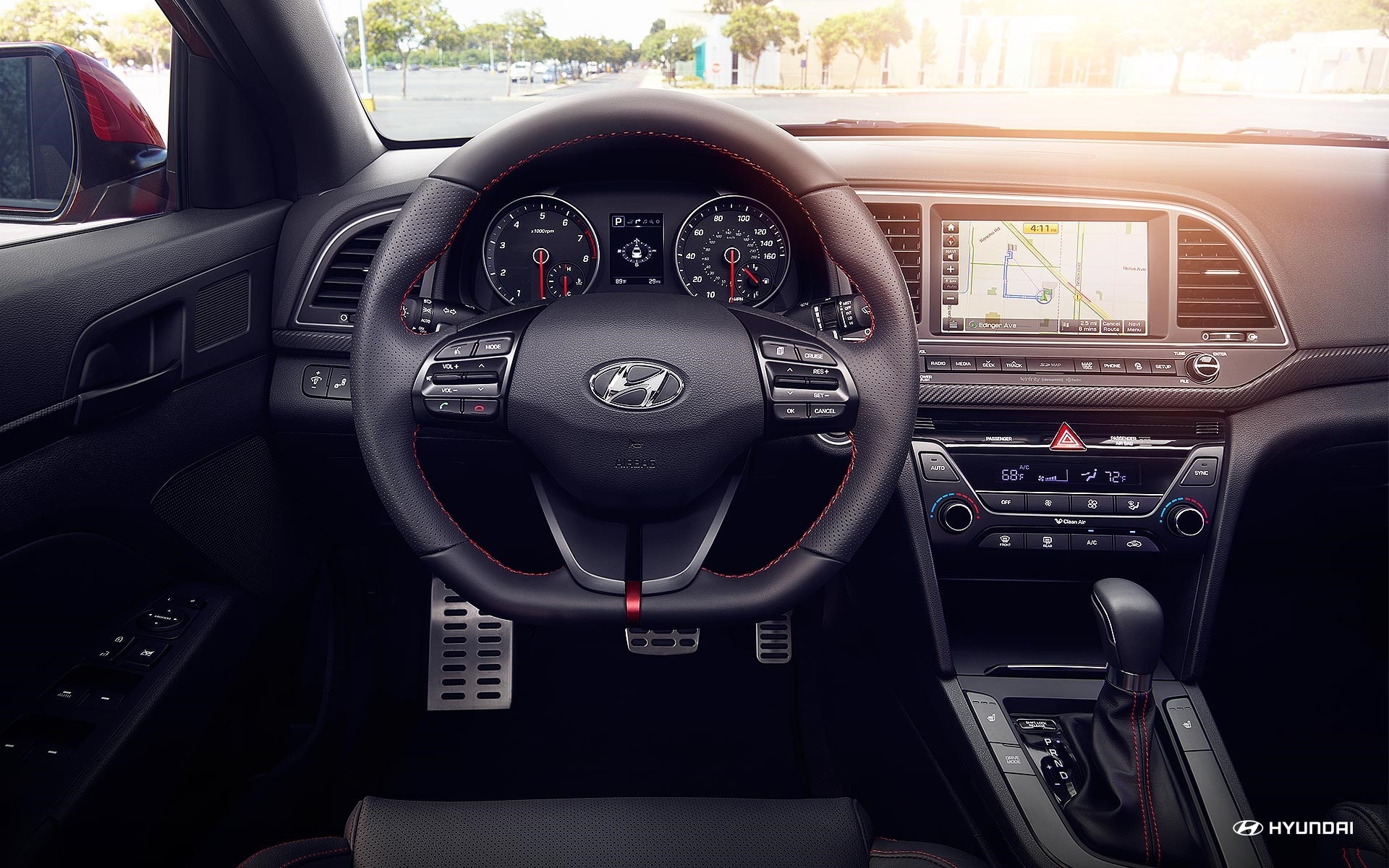 Photo: hyundaiusa.com
Exceptional Interior
Kaufman calls the Elantra's roomy interior a "top selling point," pointing to its spaciousness, logically placed controls, and low ground clearance as major reasons why it's earned such recognition. "It makes good use of space," giving the driver and passengers plenty of room where it's needed most—everywhere.
He also likes the "fit and finish" of the Elantra's interior, citing the good quality of the upholstery on all trim levels. Also noted as Elantra selling points: the smooth operation of buttons and knobs, "easy-to-read" center screen, and bright and simple gauges that tell you everything you need to know at a glance.
For those of us at McCarthy Blue Springs Hyundai, we especially love the front of the cabin. The Elantra has a driver's seat that moves back to give you more room when you exit, or forward into your pre-set driving position after you're seated. "Easy in, easy out" should be the 2018 Elantra's new slogan.
Bright Exterior
To call the 2018 Hyundai Elantra stylish is an understatement. It's got a sleek, sophisticated, aerodynamic look that's sporty and chic all at once. And with "notice me" colors like Electric Blue, Rich Gray, and a deep ruby-like red, it'll turn heads wherever it goes! Whether you hit the interstate outside of Kansas City or stick to the rural roads around Blue Springs, you're sure to be seen.
A Peek Under the Hood
The 2018 Hyundai Elantra offers a couple choices of 4-cylinder engines, depending on the trim level you choose.
The base model Elantra SE is equipped with a 2.0L 4-cylinder engine paired with either a 6-speed manual or automatic transmission (same goes for the GT trim).
The Sport and the GT Sport editions are powered by a beefier 1.6-liter turbocharged engine and a standard 6-speed manual or optional 7-speed dual-clutch automatic.
The Eco model, meanwhile, offers a more frugal 1.4-liter turbocharger that couples nicely with Hyundai's 7-speed automatic transmission.
No matter the power source, this Elantra has got pep for days.
Kelley Blue Book reviewer Ron Moorhead was impressed with the performance of the standard 2.0-liter inline engine and 6-speed automatic transmission with Drive Mode Select, calling it "peppy." (What'd we tell you?) He also liked the smooth shifting, responsive steering, and athletic feel through tight turns.
America's Best Warranty
It's hard to beat the Hyundai Elantra's impressive 10-year/100,000-mile drive train warranty, which comes along with a 5-year/60,000-mile limited warranty, 7-year corrosion coverage and 5-year roadside assistance program. Car and Driver considers Hyundai's warranty "among the best in its class," beating rivals like the Volkswagen Jetta, the Chevy Cruze, and even the Honda Civic.
With such a great warranty, it should come as no surprise that the 2018 Hyundai Elantra's reliability rating from J.D. Powers is well above the average—it scores an impressive 4.5 rating—and may even be the best in its class!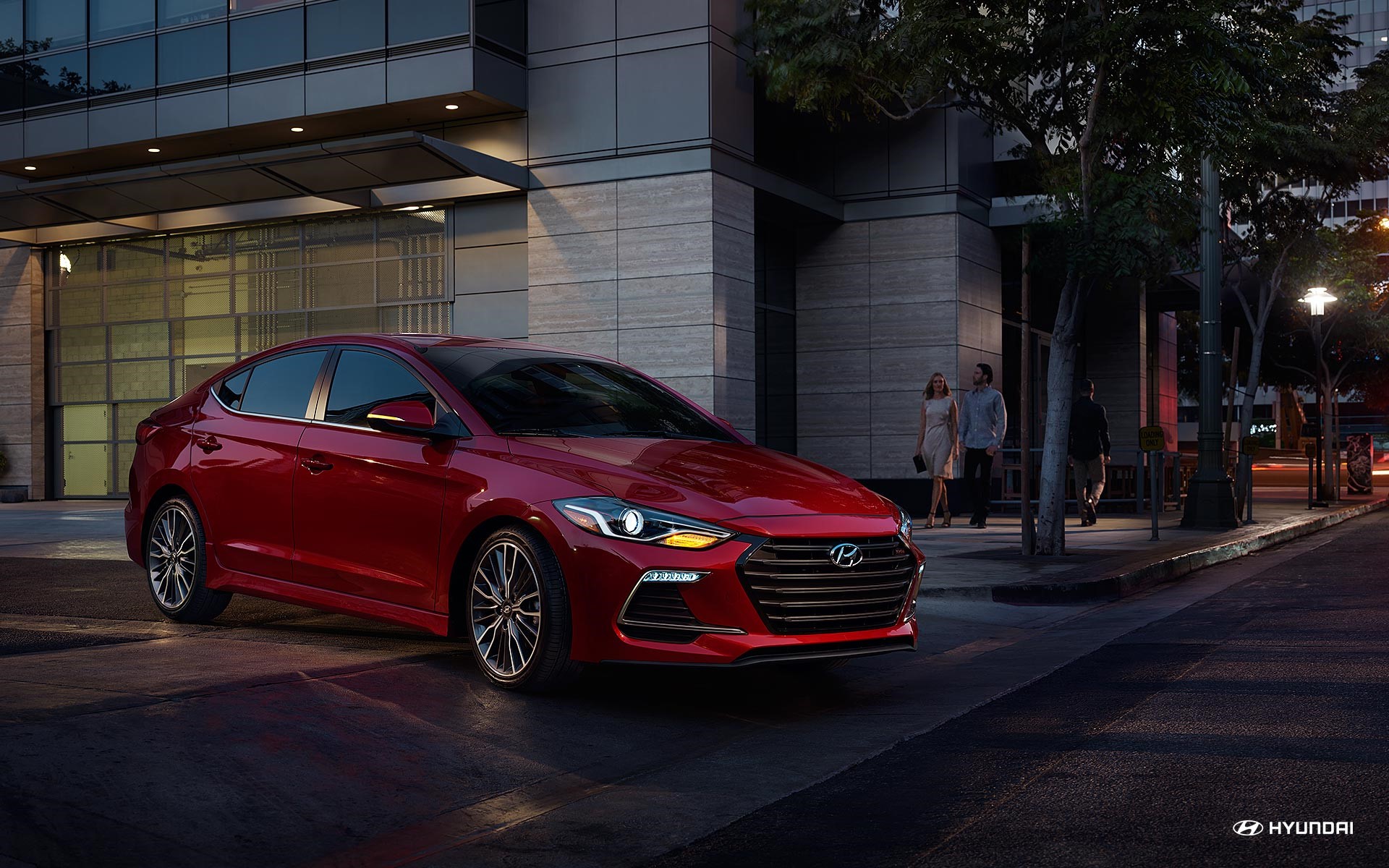 Photo: hyundaiusa.com
The 2018 Elantra: All 6 Models Available at McCarthy
From the base SE all the way to the Sport, the new Elantra offers exceptional value, a slew of great features, and high-quality performance to spare. Best yet, you can test all those great qualities for yourself by visiting McCarthy Blue Springs Hyundai at 3000 NW South Outer Road! We have all 2018 Hyundai Elantra trims in stock and awaiting your approval.
Pick up the phone and call us at (816) 285-3252 to schedule a test drive in the new Elantra or any of our other 2017 and 2018 Hyundai models. Serving customers from KC to Lee's Summit, MO, our Blue Springs car dealership wants to put you in the driver's seat, so pay us a visit today!
Sources & Photos:
https://www.edmunds.com/hyundai/elantra/2018/review/
https://www.caranddriver.com/reviews/2018-hyundai-elantra-in-depth-model-review-2018-hyundai-elantra-warranty-review-car-and-driver-page-10
https://cars.usnews.com/cars-trucks/hyundai/elantra
https://www.hyundaiusa.com/elantra/
https://www.kbb.com/hyundai/elantra/2018/