If you're searching for a new midsize sedan in the Kansas City or Blue Springs area of Missouri, look no further than the 2018 Hyundai Sonata. Why? The new Sonata has got a lot going for it, inside and out, while its rivals are still working out the kinks. Reliable, efficient, and as stylish as anything Hyundai has ever released, the 2018 Sonata shouldn't be overlooked. Check it out.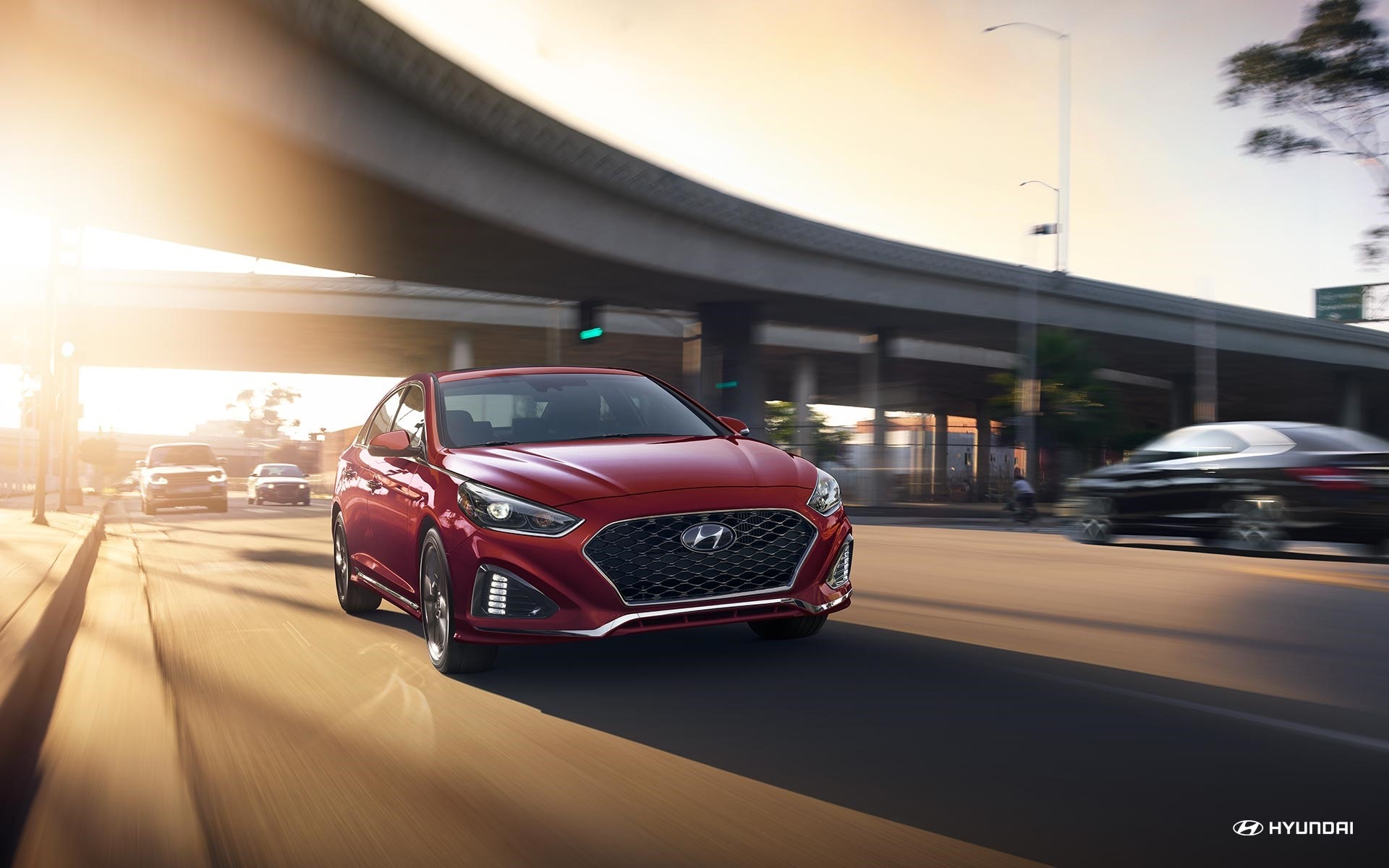 Complete Flexibility
While most vehicles come with a few packages of trim levels, the Sonata has seven different trims from which to choose.
Need a good, basic sedan that will get you around Kansas City for years to come? The Sonata SE is your pick. Its basic features offer more than enough flexibility to ensure you're situated for any trip.
Looking for some stylish features like proximity key entry, a hands-free smart trunk, or LED daytime running lights? You might be interested in a Sonata Sport, one of the best Sonatas ever built. The Sport is best for solo-adventurers rather than families, so keep that in mind when you're on the hunt for a new car in Kansas City.
Does the performance of most sedans leave you wondering where their get-up-and-go went? The Sport or Limited 2.0T Sonata won't disappoint, with its 2.0L inline-4 that makes a beastly 245 horsepower. Press the "Start" button, shift into Drive, and hit the open road. The rest, friends, is up to you.
Hyundai Makes Powerful Cars
All new Sonatas come equipped with one of three engines:
The first is a 185-horsepower, 2.4L engine, which is quick and sporty enough for drives around Blue Springs, while also being efficient enough for long trips out of town.
The top two models—the

Sport

2.0T and Limited 2.0T—go far beyond the average mid-size sedan, boasting 245-horsepower 2.0L turbo engines. Driving one of these Sonatas is like tucking yourself into a family roadster. It's difficult to find this kind of motor on this type of do-everything car, but if it's what you crave, the Sonata can deliver.
The final engine, an efficient 1.6L turbo-4 that makes 178 horsepower, is situated underneath the hood of the Sonata Eco, and it sounds as good as its bigger brothers.
Really, no matter which Sonata you choose to take home from our Blue Springs Hyundai dealership, you can't go wrong.
Fuel Efficiency
The age-old question in America: How far can I get on one full tank of gas? As reviewers at Edmund's and US News and World Report point out, the Sonata's fuel economy is rock solid. Every version of the Sonata gets top-flight MPGs, not just for a mid-size sedan, but for cars in general. Here's a breakdown of how each Sonata trim leverages unleaded:
Sonata SE – 25 city/36 highway MPG
Sonata Eco – 28 city/37 highway MPG
Sonata SEL, Sport, & Limited – 25 city/35 highway MPG
Sport 2.0T & Limited 2.0T – 23 city/32 highway MPG
With any Sonata as your go-to vehicle, you'll save money at the pump.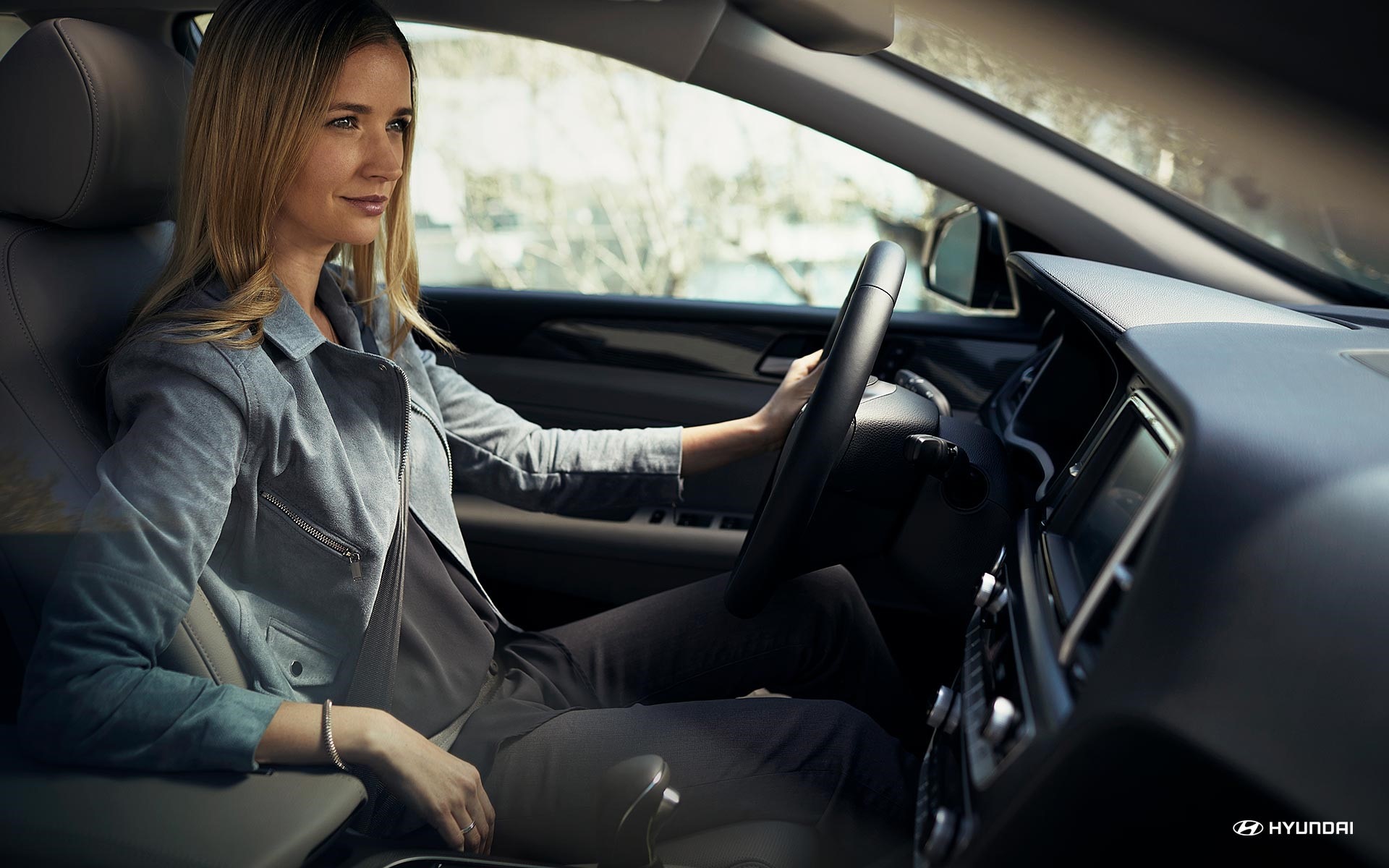 Safety First
If you're like most of us, the biggest factor to buying a car is its safety ratings. Can you rely on it to protect you in the event of a crash? Will it keep your families safe? We proudly say that, "yes, the Sonata can do all of that, and then some."
Experts agree that the 2018 Hyundai Sonata is one of the safest cars on the road. With a five-star rating from the NHTSA, a 9/10 grade from Car Connection, and a Top Safety Pick+ award from the IIHS, the new Sonata is as safe as safe gets. There's hardly another car in the world that can pace itself alongside the Sonata when it comes to safeguarding its passengers, and that's a fact, Jack.
Features—Glorious Features!
No overview of the Sonata would be complete without discussing what makes this Hyundai car truly shine: its incredible array of features.
Not only was the Sonata the first sedan to offer standard Apple CarPlay and Android Auto, its list of advanced safety and utility features hardly seems to end. All Sonata models come equipped with blind spot detection, a rearview camera, TPMS, an extra airbag for the driver's knees, as well as those familiar features such as antilock brakes, side airbags, and remote keyless entry.
And those are just the safety features; Sonatas also come with large color touchscreens, built-in USB jacks, a Bluetooth phone system, comfy seats with adjustable lumbar support for the driver, dual temperature control, heated front seats, navigation, and three years of Blue Link care and assistance (available on most available Sonatas).
It's true that Hyundai has a reputation for bringing the best to its customers, and the Sonata is proof that the automaker is creating cars to suit the needs of everyone.
Ready to Test a New Sonata in Blue Springs?
The Hyundai Sonata rates at the top of its class in everything that matters: performance, fuel economy, safety, and standard features. But is it right for you? The short answer is: Yes. Yes, it is.
To see why the 2018 Sonata is right up your alley, visit your local Blue Springs Hyundai dealer and take it for a spin. At McCarthy Blue Springs Hyundai, we have numerous new Hyundai Sonata models available for sale and lease, so head into our car dealership at 3000 NW Outer Road to learn more. We'd be glad to go over your Hyundai financing options and leasing opportunities, so ask away!
Sources & Photos: