The summer season means more time to spend outdoors, soaking up the beautiful weather that's ahead. There is plenty to see and do in Kansas City for 2018, including many unique events only taking place during the summer. Don't want to miss out on the action? Here are six summer events in KC worth checking out this summer.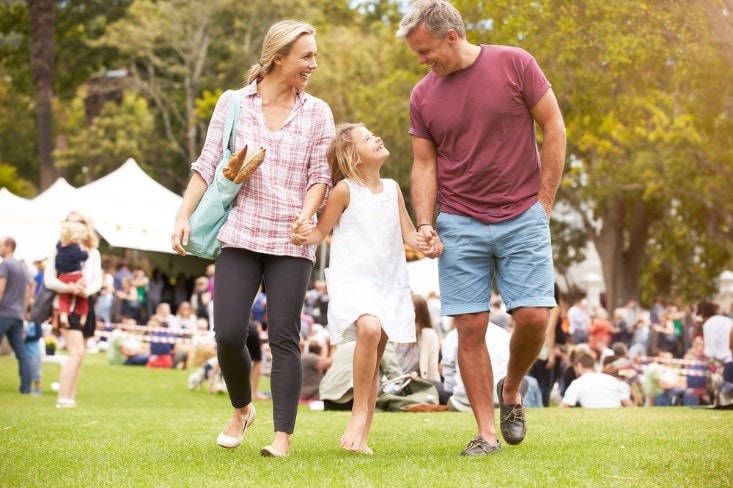 1) Maker Faire
Check out the Maker Faire from June 23 to the 24. Here you will celebrate creators of all shapes and sizes, from inventors to scientists to artists. This is a truly inspiring event with many different ways to get inspired, whether it's by attending a performance, workshop, demo, or just exploring the many exhibits themselves. If you are a maker, definitely be sure to sign up.
2) The Humboldt Penguin March
What could be better than a weekend at the KC zoo? Quite possibly a weekend at the zoo combined with a close encounter with the penguins every fourth weekend of the month starting June 23 at the Kansas City Zoo! They will be out for about 15 minutes starting at 11 am, so be sure to get there early to ensure you get a great view.
3) Paint Classes at City Market
Every first Friday of the month starting June 1, check out the painting class held in the City Market under the Pavilion. This is a painting lesson held outdoors in the late evening, which is just one way to enjoy the cool, summer nights Kansas City is known to have. You can purchase your tickets online or pay at the door, and all supplies will be included. This is an amazing way to enjoy your Friday night with friends or family while being able to express the creative side you never knew you had. Just be sure to also bring your own drinks and snacks!
4) Bowl for the Sake of the Kids
This event is an incredible way to support one of the biggest fundraisers of the year hosted by Big Brothers Big Sisters. When you register, you will need to form a 6-person team, whether it's with your friends, family, or co-workers. From there, be sure to meet your fundraising goals by sharing your newly created fundraiser page. Once those goals are met, you and your team will be able to choose any date from July 10 to July 26 to celebrate with free bowling, pizza, beer, prizes, and more. Talk about a party….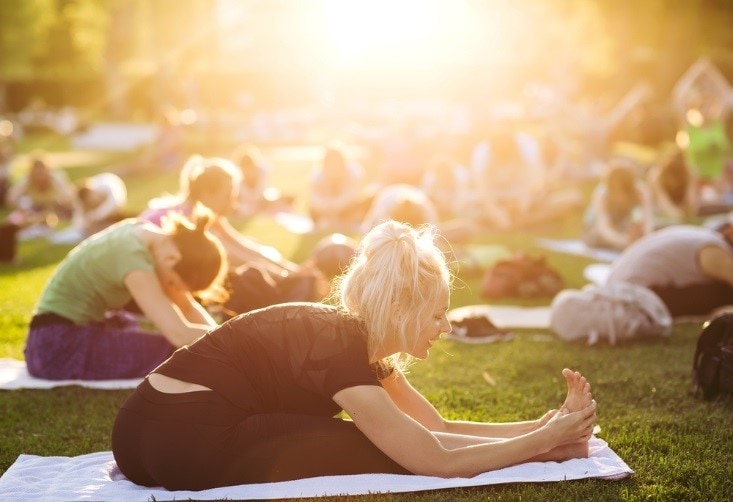 5) Sunset Yoga
Hosted by the KC Yoga Center from 6:30 pm to 7:30 pm on September 20, Sunset Yoga will get you into shape. Enjoy the sunset while getting into a yoga routine that will wind down your day. This is a free event open to the public, although it is encouraged you support your yoga instructor in any way you can (i.e. donations and tips). It's an incredible way to consider forming healthy habits this summer, combating stress, and getting involved in the community. Be sure to register for this Kansas City Yoga class early to guarantee your spot.
6) The Car Show 
On July 29, check out The Great Car Show alongside many of our Blue Springs Hyundai family members. As a benefit event for the Kansas City Automotive Museum, you'll be able to participate in judging the show cars, enjoy fresh food from local food truck vendors, and listen to live music. You might even consider visiting the Kansas City Auto Museum, with their beautiful showcase of the automotive history, as well as their display of unique cars.
Not enough automotive excellence at the Kansas City Car Show to keep you entertained? Head on into McCarthy Blue Springs Hyundai this summer to view our selection of new 2018 and 2019 Hyundai models! We even have some awesome car deals and specials on the Hyundai that might make dreams come to life, including the new Hyundai Santa Fe Sport. Contact us our Blue Springs car dealership at (816) 285-3252 or visit our Hyundai dealership in Blue Springs, MO, at 3000 NW South Outer Rd. We're here to serve you no matter the temperature outside.
Sources:
http://www.artexperience.us/citymarket.html
https://www.facebook.com/events/278278726041859/
http://support.bbbskc.org/site/TR?fr_id=1070&pg=entry
https://www.facebook.com/events/234862163750928/
https://www.thegreatcarshow.com